Narra Residences (MU 8 Tower) is a NEW luxury high-rise condominium sits on Empire City Complex which expected official launched in third quarter 2019.
In current, Empire City is the most prominen names in Thu Thiem, District 2, Ho Chi Minh City.
This FREEHOLD development located at Mai Chi Tho Avenue, opposite with Sai Gon River in Thu Thiem New Urban city. The property comprise of 2 towers 30 storeys and 2 tower 7 storeys. Narra Residences situated adjacent to Cove Residences which debuted in 2018. Developed by the venture of Keppel Land Limited & Tien Phuoc & Gaw Capital Partners, NARRA is being the hottest property in D2 that receive many interests from domestic investor as well as foreigners.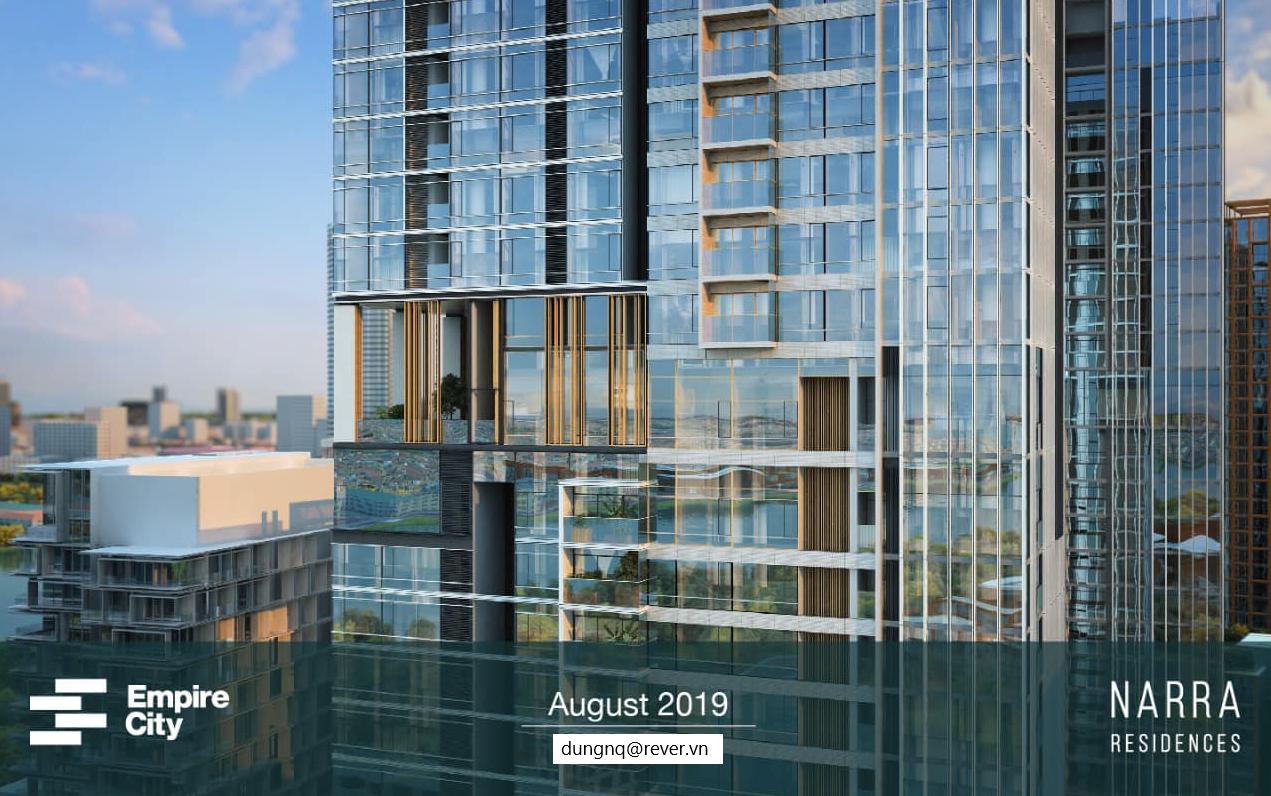 Narra Residences - Factsheet
Development
Narra Residences
Developer
Keppel Land Limited & Tien Phuoc & Gaw Capital Partners
Type of development
Integrated Waterfront Development
Location
Thu Thiem New Urban Area, District 2, Ho Chi Minh City
District
2
Tenure
Freehold for Vietnamese
50 years leasehold for Foreigner
Site Area
14.5 ha
Architect
KPF & Buro Ole Scheeren
No of units
410 Residential Units
No of blocks & storey
2 blocks of 30 storey
2 blocks of 7 storey
Unit Mix
1 Bedroom to 5 Bedroom
Expected Launch
08/2019.
PRIME LOCATION
With facade is the Saigon River, right next to the area of Thiem Tunnel (District 2) Narra Residences Empire City Thu Thiem is one of the most notable position property project dream for Thu Thiem urban area in present time and in the future. From there, the residents can easily move to the neighborhood is District 1 and well-connected with many neighboring area such as: District 9, District 7, Thu Duc district, Binh Thanh district. Owning a strategical location, the residents at New urban Thu Thiem can also easily linked with Ha Noi Highway, Long Thanh - Dau Giay highway to surround province nearby as Vung Tau, Dong Nai,..
The most special thing is the project close to the others luxury housing not far ​​Thu Thiem as: Sala Dai Quang Minh, Vinhomes Thu Thiem, Vinhomes Khanh Hoi District 4 and Eco Smart City. In future, Narra Residences tense would be a good investment place, bustle and moderns.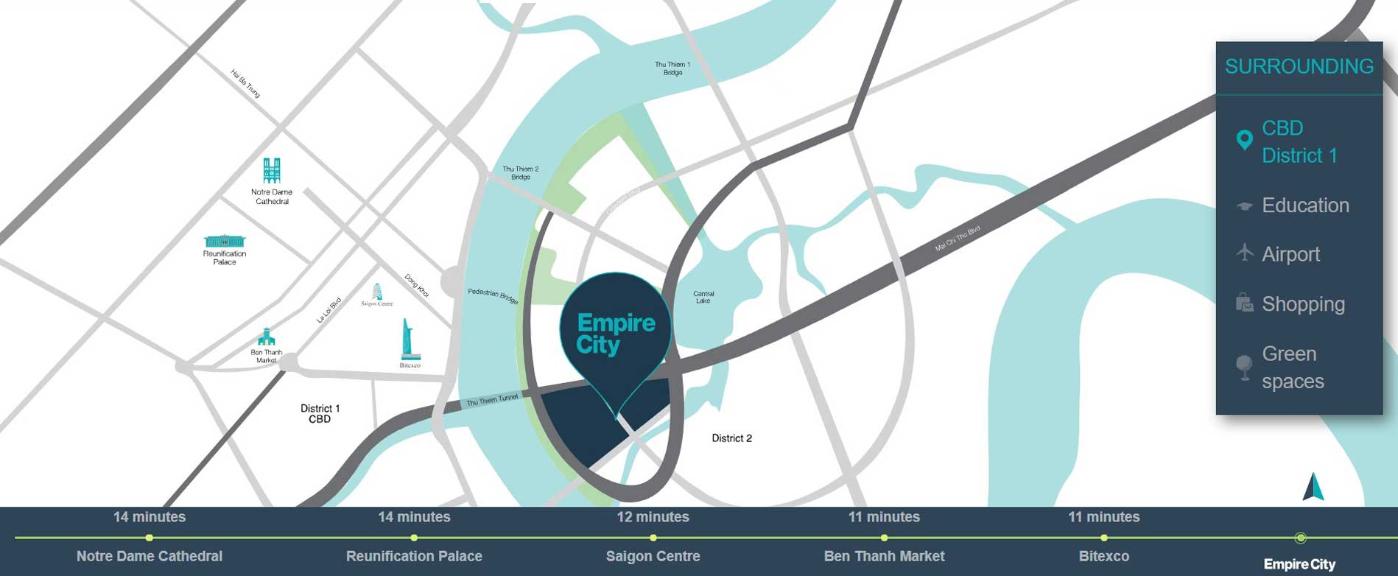 Narra Residences Vietnam - Smart Connectivity
With its the grow speedly and inspiring creative vibe, Narra Residences Vietnam on the Eastern of Ho Chi Minh City has become a highly sought for all domestic investors and foreigner. Here, a mature estate is well served by an efficient network of public transport a variety of routes to other parts in HCMC. Driving to the Central Business District, Phu My Hung Plaza and Financial Center is a mere 5-minute driving via Thu Thiem Tunnel. And because everything you need is so conveniently within reach, simply hop on a bicycle or take a leisurely stroll to your favourite café, grocery store, lifestyle boutiques or traditional eateries. Nearly anything you can think of is within the vicinity. This means future residents can get in and leave easily whenever they want whether through public transport or private means.
FABULOUS FACILITIES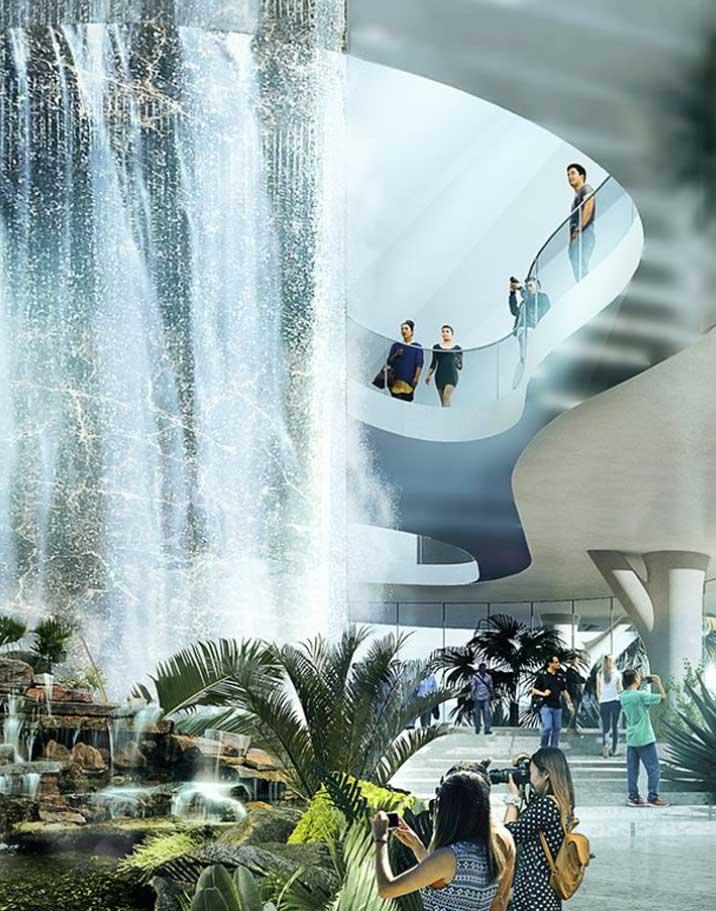 NARRA RESIDENCES VIETNAM LATEST NEWS
Designed with 88-storey observatory, Empire City project is currently the most prominent name in the area of ​​Thu Thiem, District 2. As now, investors sold out 3 project phase and prepare launch phase 4th with MU8 tower named Nara Residences in quarter 3/2019.
After debuted successful 3 sector: Linden Residences, Tilia Residences and Cove Residences in the year 2016 , 2017 and 2018, the next time it expected (08/2019), the Empire City continue to introduce the market high-rise apartment namely Narra Residences MU8. The Residences located at adjacent subdivision Cove Residences subdivision launched in 2018.
The Progress Construct Thu Thiem Empire City
In 2016: Present Linden Tower Residence (MU4) with prices ranging from 65-75 million vnd/m2. Status: SOLD OUT.
In 2017: Present Tower Tilia Residences (MU7) with prices ranging from 75-85 million vnd/m2. Status: SOLD OUT.
In 2018: Present Tower Cove Residences (MU11) with prices ranging from 160-185 million vnd/m2. Status: SOULD OUT 99% (only 2 penthouse apartments).
08/2019: Scheduled sale of the new launch Nara Tower Residences MU8, the price has not been revealed.