LIM office building brand announced the third office building project named LIM TOWER 3, scheduled to be put into operation in September 2019 at 29A Nguyen Dinh Chieu, Da Kao Ward, District 1.
LIM TOWER 3 aims to bring the best quality to progressive companies and office workers in Vietnam. This promises to be a reliable new address for reputable businesses at home and abroad when choosing a business location in the heart of Ho Chi Minh City.
LIM TOWER 3 building has 25 floors, located near the corner of Nguyen Dinh Chieu and Mac Dinh Chi of the city center, possessing an airy floor area by the design without pillars, with 3 basements for parking.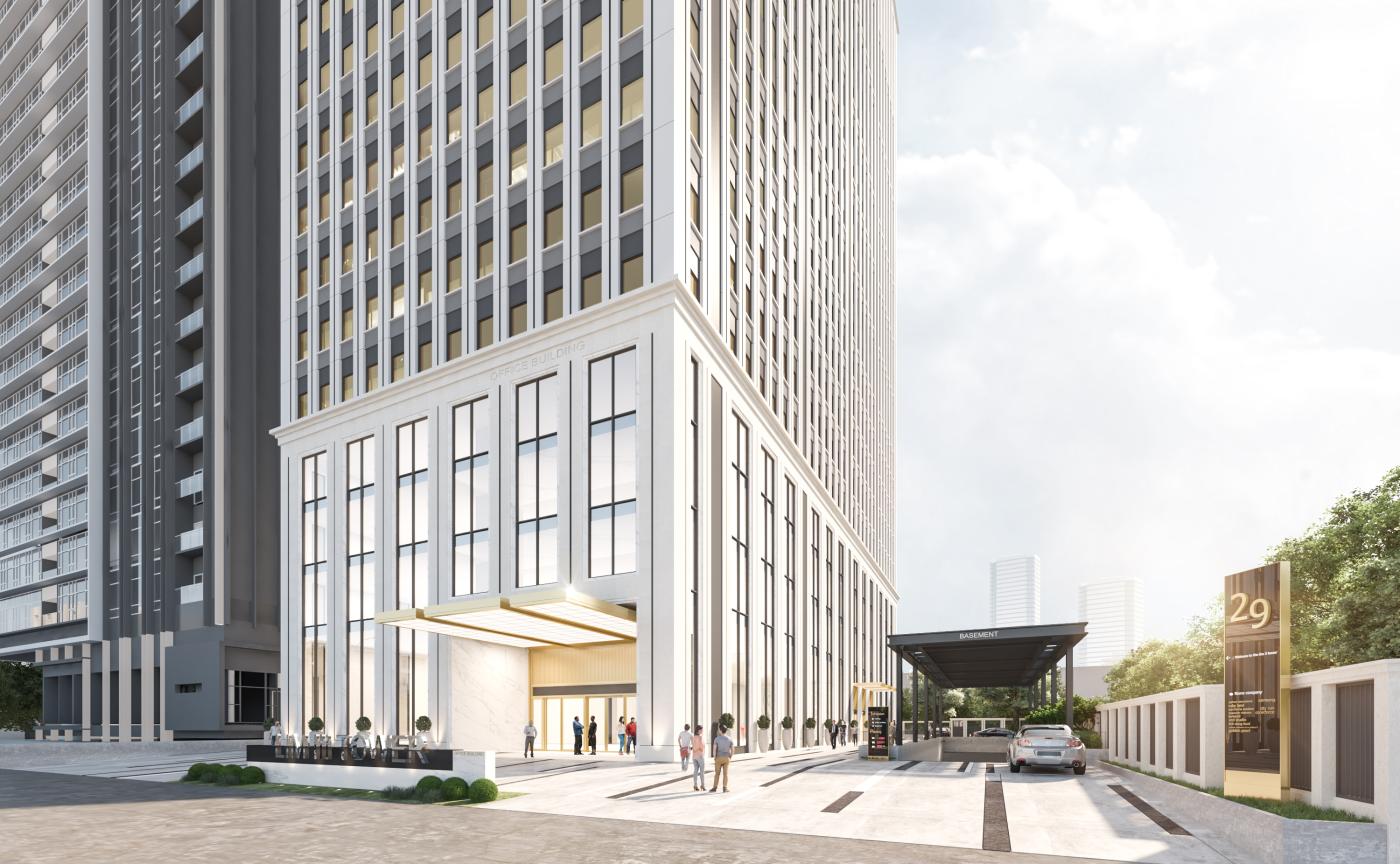 LIM TOWER 3 has a modern design that inspires businesses
he project is located near many famous architectural and historical works such as Notre Dame Cathedral, Independence Palace, GEM Center and other important administrative agencies such as the Consulate of the United States of America and France and possesses a range of Wide view, beautiful, overlooking the city landscape. Thanks to the combination of green areas and outstanding utilities, LIM TOWER 3 is expected to contribute to promoting the quality of commercial office buildings in Vietnam.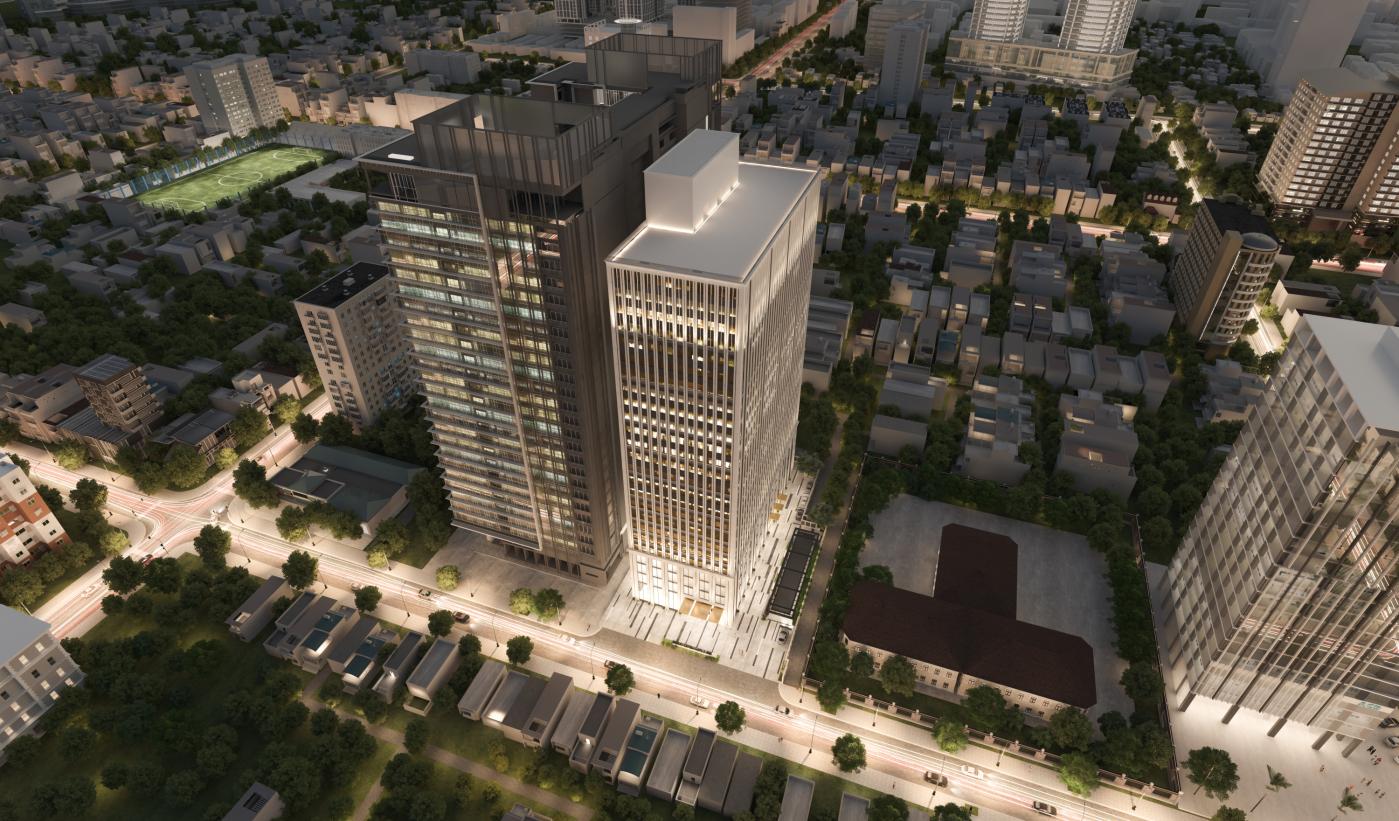 LIM TOWER 3 building is located on Nguyen Dinh Chieu Street, District 1
Next to it is the luxury apartment building The Marq Residences - one of the 7 most luxurious apartment projects of Asia's leading Real Estate Brand HongKong Land to focus on developing in the Asian market.

See more information about The Marq by HongKong Land project:

- Please view the video by this link for more detail
- The show flat are available at this moment, please view 3D scan by following links:

1BR unit: https://my.matterport.com/show/?m=bQtbgA5KZ4a

2BR unit: https://my.matterport.com/show/?m=waFZuGCcNCJ

4BR unit: https://my.matterport.com/show/?m=HYnrfocK6wz

- To dowload the brochure of this project, please click here.

The project will be completed by 02/2022 and be promising to be the most luxury residential building in the heart of District 1.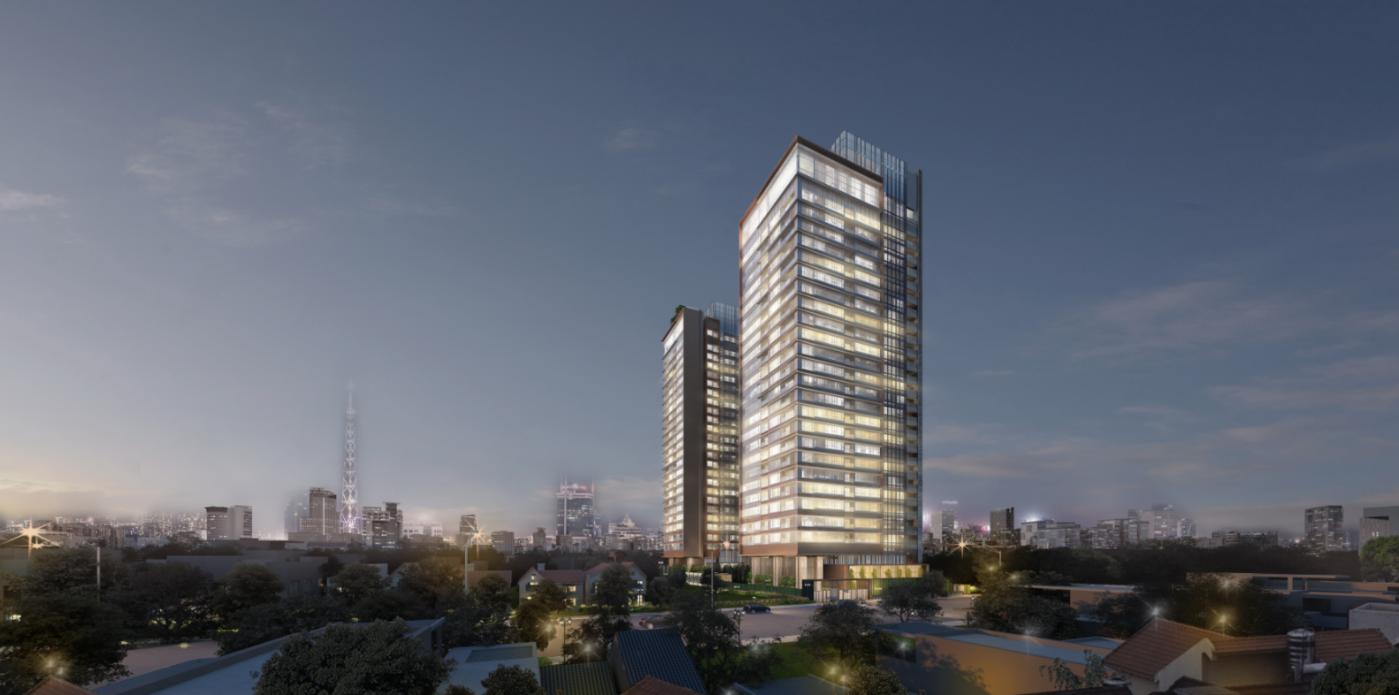 "Our goal is to provide customers with an innovative, innovative working building, and at the same time become a prominent and reliable partner in the market" Mr. Nhat Anh Do, CEO of LIM said. "We are building a new generation of office buildings for the Vietnamese, where elegance, indigenousness, diligence and sustainable design will be reconciled in an exciting, contemporary working environment. "
"The spirit of LIM TOWER 3 stems from the traditional values ​​of Vietnamese people such as humility, patience, sincerity and unremitting efforts to always look forward to a better future," said Nhat. Mr. Do shared more. "These are our efforts to coordinate as well as possible with the professional standards of design such as sharpness, elegance, creativity, bringing businesses, first of all in the country, after to be foreign, inspired and proud, helping to contribute to the motivation of the growing business in the context of competitive trade. "
Located in Da Kao Ward, District 1 - the bustling economic and cultural center of the city, LIM TOWER 3 is the crystallization of close cooperation from the team of architects, designers, and contractors in national and international. The neo-classic design of LIM TOWER 3 comes from Vertical Studio, based in Taiwan, and was executed by Hoa Binh Construction Company. D1 indigenous architectural studio is responsible for bringing cool, balanced green areas to LIM TOWER 3.
The natural landscape is interestingly recreated with flexible design right in the building itself with carefully selected plants adhering to the idea of ​​"Vietnamese garden". Office tenants will enjoy the moments of relaxing their mind, immersing themselves in nature, dispelling tension, connecting with the community and being inspired by creativity during and after work hours.
The lobby of the building has a high ceiling, making all the staff and guests feel comfortable. With a structure without pillars, LIM TOWER 3 helps tenants to make optimal use of the area flexibly.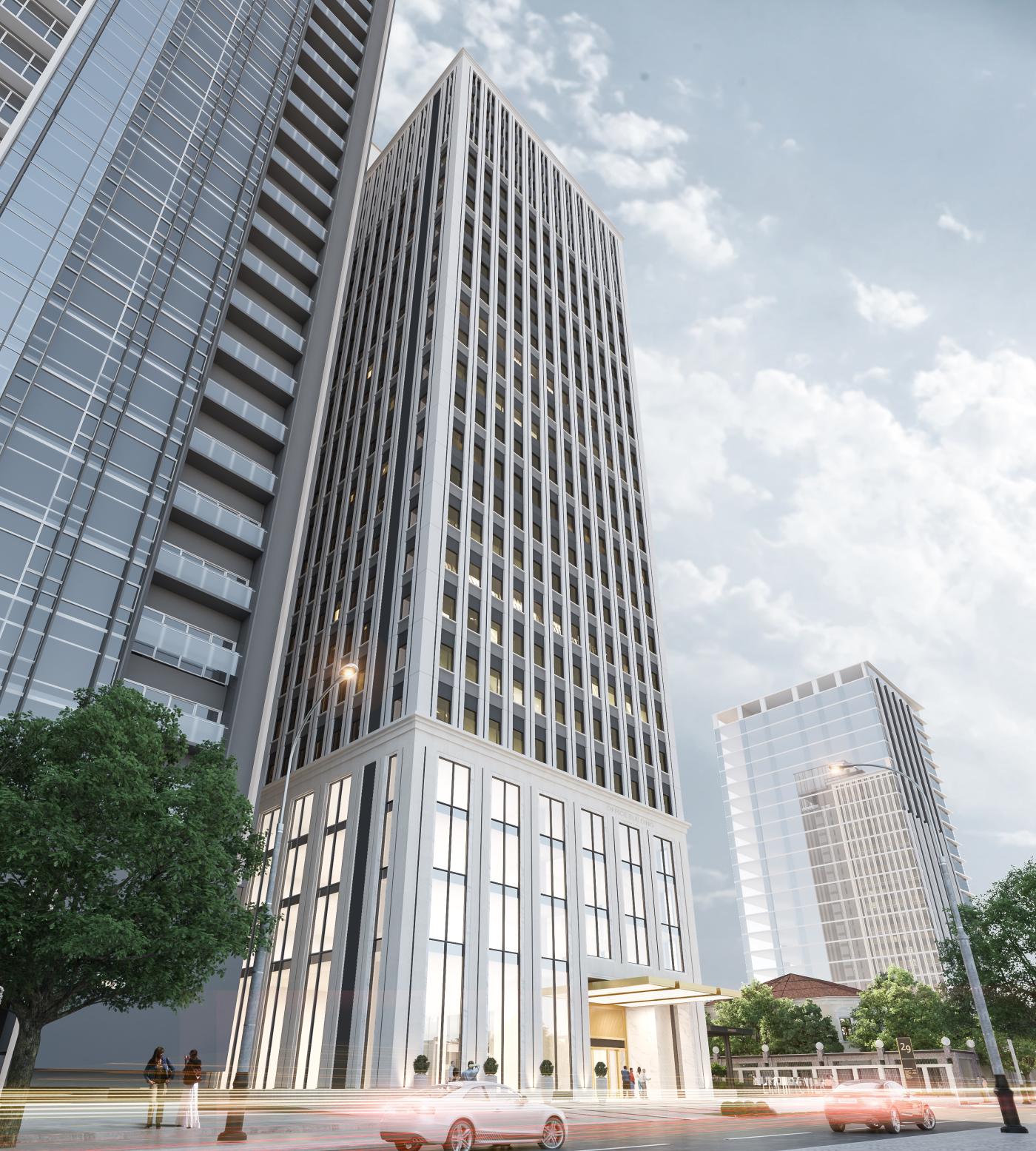 LIM TOWER 3 promises to be a reliable new address for reputable businesses at home and abroad
Currently, the building has begun to receive and ready to solve rental information issues.
Information about LIM:
LIM is a brand that develops a series of high quality office buildings in Vietnam.
Expected to put into operation in September 2019, LIM TOWER 3 is located at 29A Nguyen Dinh Chieu, Da Kao Ward, District 1, near the important economic center in Ho Chi Minh City, Vietnam. The building has a total of 25 floors, estimated at 1200 m2 / floor, with 3 basements with banks and high quality retail space on the ground floor.
LIM TOWER 3 possesses many advantages of location, 20 minutes from Tan Son Nhat International Airport, located near the GEM Center and many restaurants and hotels in the central area, at the same time it is only from the Consulate USA and France a few minutes walk. This is the ideal place to develop business for leading domestic and foreign businesses.
From: kientrucvietnam.org.vn
Quoc Dzung (Ryan)
- Phone: +84 933 340 260
- Email: [email protected]